dockdogs: Little Apple Splash Wild Card
June 16 - June 18
$17 – $38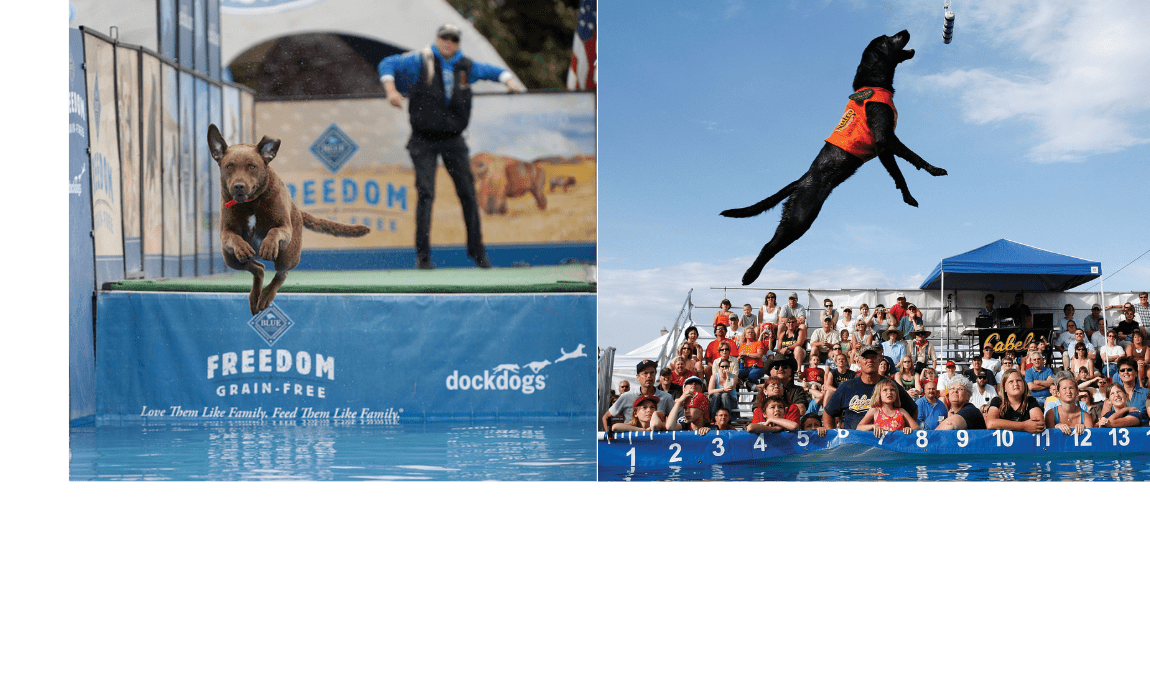 DockDogs is the fastest growing sport on 4 legs. Here are the basics of DockDogs events, how to get started and info on which discipline may be best for your dog.
BIG AIR
Big Air is a "long jump for dogs". The dog, which may be placed anywhere on the 40′ dock, runs and jumps into the water after a throw toy (provided by the handler) is tossed. The distance is judged from the end of the dock to where the tail set of the dog breaks the water's surface.
EXTREME VERTICAL
Extreme Vertical is a "high jump" for dogs. The dog starts off at the 20' mark on the dock & jumps up to grab a bumper toy extended out 8' from the end of the dock over the water. The starting height for Extreme Vertical is 4'6" & goes up in 2" increments as competition progresses.
SPEED RETRIEVE
Speed Retrieve is a "timed event". At the far end of the pool a bumper toy is suspended 2" above the water with a starting indicator light above it. The dog is then placed at the 20' white starting mark on the dock, when the light turns green the handler releases the dog, the time clock stops when the dog has pulled the toy from the Speed Retrieve bracket.