The Downtown StoryWalk®
July 6 @ 12:00 AM - July 31 @ 11:59 PM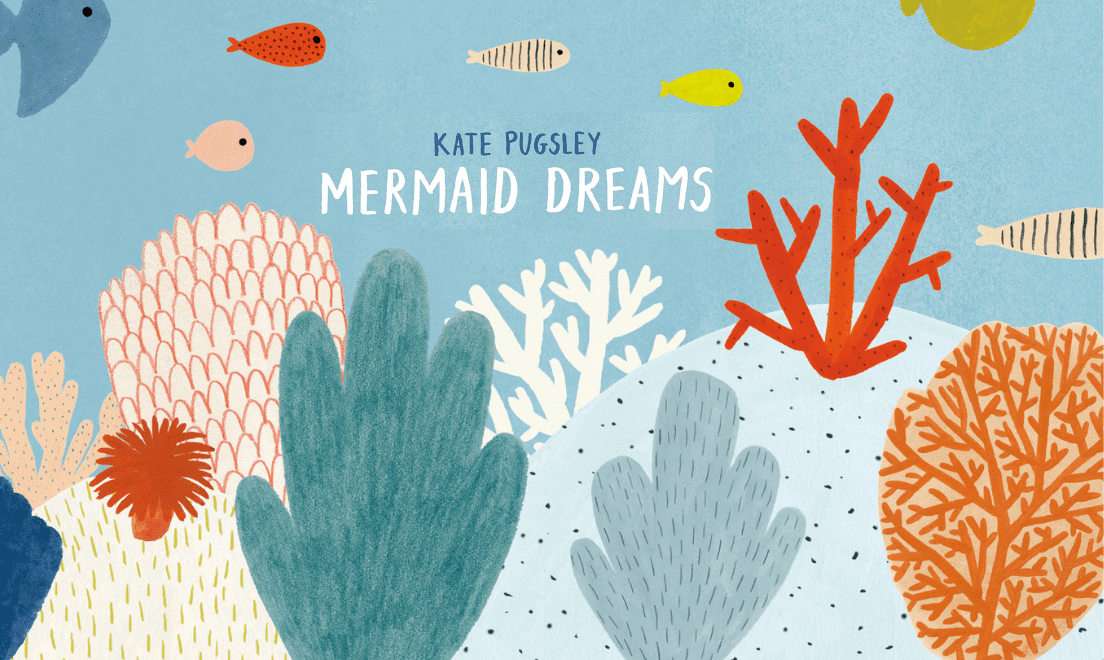 Take a walk Downtown while reading a book! The StoryWalk is brought to you in conjunction with the Manhattan Public Library. It is updated frequently throughout Manhattan's warm months with different books and routes.
Starting July 6th-July 31st, read Mermaid Dreams by Kate Puglsey as you walk downtown!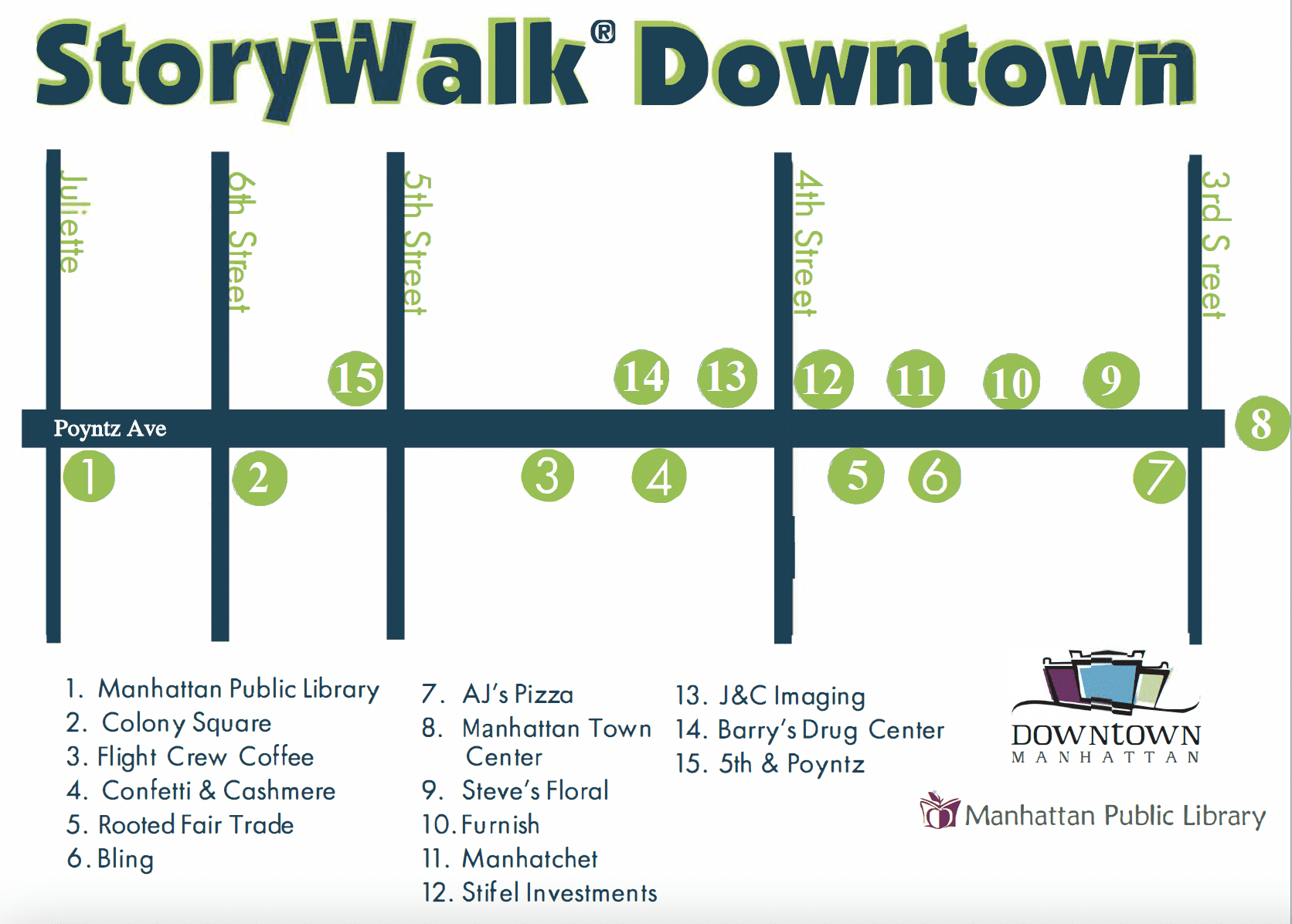 Manhattan Public Library – 629 Poyntz Ave
Colony Square – 6th & Poyntz
Flight Crew Coffee – 423 Poyntz Ave
Confetti & Cashmere – 411 Poyntz Ave
Rooted Fair Trade – 327 Poyntz Ave
Bling –  321 Poyntz Ave
AJ's Pizza – 301 Poyntz Ave
Manhattan Town Center – 100 Manhattan Town Center
Steve's Floral – 302 Poyntz Ave
Furnish– 314 Poyntz Ave
Manhatchet – 316 Poyntz Ave
Stifel Investments – 330 Poyntz Ave
J & C Imaging – 404 Poyntz Ave
Barry's Drug Center – 404 Poyntz Ave
5th & Poyntz – 5th and Poyntz Ave
For more information on the Manhattan Public Library Storywalk, Click Here
The StoryWalk® Project was created by Anne Ferguson of Montpelier, VT and developed in collaboration with the Vermont Bicycle & Pedestrian Coalition and the Kellogg Hubbard Library.