4th St. & Pierre – Large Restaurant/Retail Space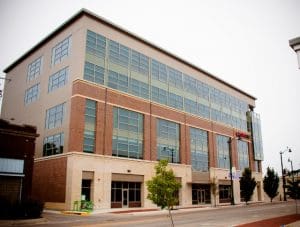 This retail/restaurant space is 3,557 square feet that is divisible. Located on the main floor of the new CivicPlus building at 4th & Pierre, it's in the heart of Downtown Manhattan. It's currently a "vanilla shell" with a finish allowance available.
Contact Megan Rohr at McCullough Development for details.
Website: www.mdiproperties.com
Email: meganr@mdiproperties.com
Phone: (785) 776-3010