Board of Directors & Staff
Downtown Manhattan Inc.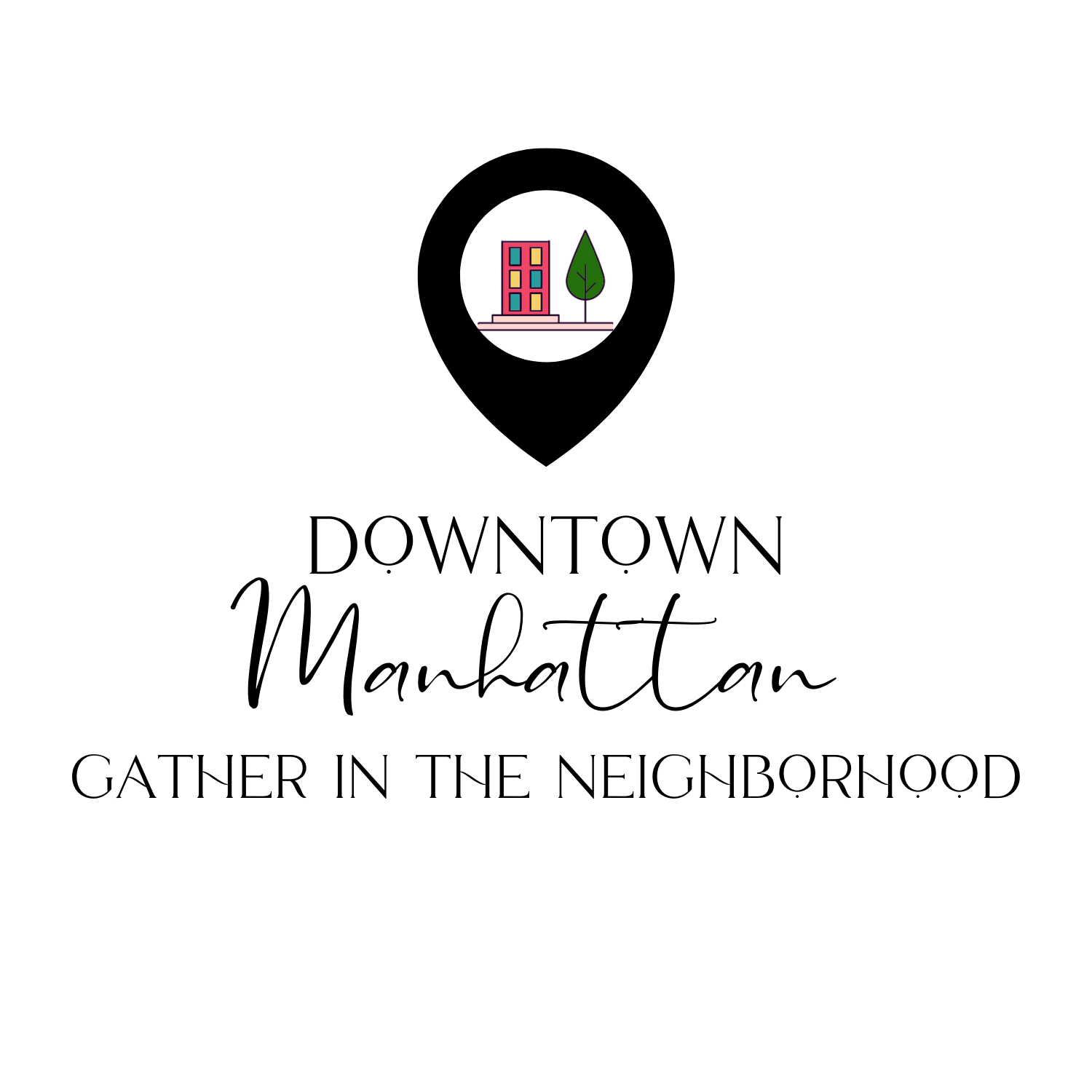 Did you Know? Downtown Manhattan, Inc is a non profit community volunteer organization
working in the areas of economic development, street design and place making, retail and business
recruitment and marketing and promotion. It is our mission to increase consumer awareness; to
strengthen retail and professional business institutions; to increase the economic vitality of the City's
center and to promote and attract new businesses to the downtown.
The DMI Board of Directors is grateful for your donation towards making events like this
possible!
President:  Jocelyn Guilfoyle, General Manager at Bling
Vice-President:  Ben Burton, Owner of Community House & Switchgrass Development
Treasurer: Donna Scheele, Senior Vice President at United Bank & Trust
Board Members at Large:
James Bond: Owner of Manhatchet
Caleb Hartig: General Manager of 324 Speakeasy
Jake Voegeli: Owner of Manhattan Brewing Company
Jeff Sutton: Marketing Manager of Manhattan Town Center
Dan Michaels: Production Director at Eagle Radio
Ex-Officio Board Members:
Stephanie Peterson: Director of Community Development
Amanda Webb: Planning and Special Projects Director for Riley County
Kurstin Harris (Community Member at Large)
Staff:
Gina Snyder: Executive Director, DMI
Tanya Ram: Office Manager, DMI
Danielle Parson: Event Manager, DMI
Heather Hnizdil: Arts & Culture Coordinator, DMI
Donovan Barber: Groundskeeper, DMI
Downtown Manhattan, Inc. Goals and Objectives
2023
Initiatives Within Five Years

Create and support economic opportunities by promoting and advocating for the Downtown district through any and all viable options
Advocate for both public and private venues and spaces that are unique and available to all in an aesthetically appealing and walkable district
Mall Plaza Renovation
Advocate for Linear Trail access from Downtown (for event utilization and patron/visitor use)
Advocate for the District Loop ATA bus shuttle to promote economic vitality, sales tax generation, and parking ease
New website

Organizational Processes and Efficiencies

Grow Friends of the Neighborhood Associate membership program
Design and implement the Featured Partners Corporate Sponsorship Program

Partnerships, Sponsorships and Collaborative Efforts

Work with Public Works to develop a process for use of public rights-of-way during construction
Work with Public Works to ensure maintenance on infrastructure is done in a timely manner
Work with City to create ordinances and initiatives that further enhance downtown

Events, Programming and Management

Develop public art projects and private partnerships

Identify locations
Identify funding sources

Grow our catalog of artists and entertainers for Third Thursday
Create new event for main fundraiser; replace Plates & Pours