Holiday Open House
November 12 @ 10:00 AM - 5:00 PM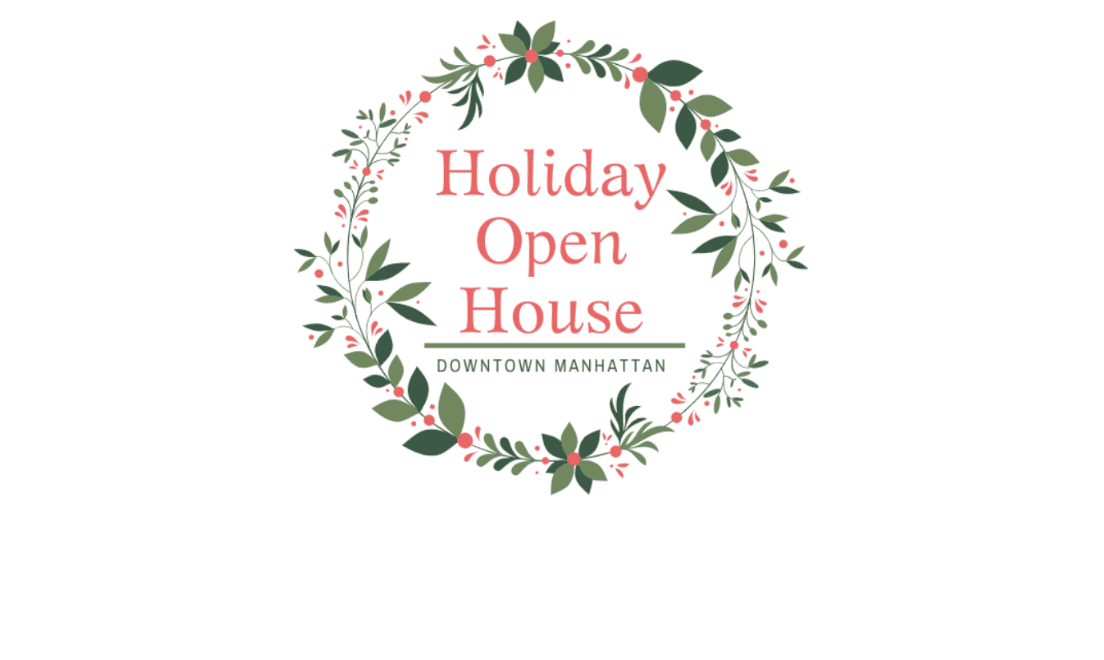 Saturday, Nov 12th 10:00am to 5:00pm
Come Downtown to kick off the holiday shopping season with our Holiday Open House! Shop from your favorite local businesses and find their holiday offerings.
Participating Businesses
Danenberg Jewelers – 425 Poyntz Ave
Enjoy 20% off storewide and enter to win a $250 gift card to use on any purchase
Twelve: A Fellowship Boutique – 409 Poyntz Ave #101
Enjoy a cider bar and treats while you shop and a free with gift with purchase!
The PathFinder – 304 Poyntz Ave
Offering a 20% Coupon and gift cards for giveaway raffles.
Gatherings at 313 – 313 Poyntz Ave
Deck the halls with all things merry! Come see what's new for the holidays!
Confetti & Cashmere – 411 Poyntz Ave
Shop our local made gifts and Saturday Santa sales.
Flight Crew Coffee – 423 Poyntz Ave
Come on in and get an early taste of our Holiday Orange Clove hot chocolate or mocha!
Gaia Salon – 401 Poyntz Ave
We are excited for our Annual Downtown Holiday Open House with SANTA!!!
He will be available for FREE photos with the young and young at heart from 1:00-4:00. While you're visiting Santa, save 15% on ALL Products, FREE 10% upgrade on all gift cards, holiday services available but not required to come celebrate, FREE Gift with all purchases.
G. Thomas Jewelers – 419 Poyntz Ave
Celebrate the Holidays with 40% off one in stock item!
Allstate Insurance – 409 Poyntz Ave
Take a break from your holiday shopping at the Pray Family Allstate Office. Drop your bags, sink into our comfy chairs, and enjoy a fall beverage paired with an amazing treat from our friends at locally owned Doughbro's. We can't wait to see you!
ROOTED – 327 Poyntz Ave
Your holiday purchases make a difference in lives around the world at ROOTED. Enjoy coffee, tea, and holiday goodies while you shop and enter our raffle for you chance to win fair trade items!
Bling – 321 Poyntz Ave
Enjoy 20% storewide both Saturday and Sunday!
Flint Hills Discovery Center – 315 S 3rd St.
Stop by the FHDC Gift Shop for 20% of everything in the store!
Manhattan Brewing Co. – 406 Poyntz Ave
Stop in for Happy Hour pricing all day long!
Brown's Shoe Fit Co. – 311 Poyntz Ave
Save 15% off storewide for a practical holiday gift that everyone is sure to love! We are fully stocked with brands like HeyDude, Born, Birkenstock, Hoka, Ecco, and more!
Pine & Plaid – 320 Poyntz Ave #100
Stop in for 15% storewide and enjoy holiday treats and cider!
Steve's Floral – 302 Poyntz Ave
Showcasing our gourmet chocolates, Christmas villages and advent calendars as well as beautiful centerpieces and plants.
Furnish – 314 Poyntz Ave
Stop by Furnish for 20% off holiday decor and take advantage of the Rowe Free Fabric Upgrade promo running November 12th-28th
The Boutique – 318 Poyntz Ave
Stop in for 15% storewide and enjoy holiday treats and cider!
Finn's Neighborhood Pub – 317 Poyntz Ave
Take a break from shopping and enjoy $6.00 32oz domestic beers, $8.00 32oz premium beers, and $3.00 Amaretto Sours on special!
Manhattan Sacred Leaf – 227 Blue Earth Pl #191
20% off all CBD and Delta products and BOGO 50% all clothing!
The Winged Lion and Unit'e Atelier – 300 Poyntz Ave
Stop in and take 35% off all fall decor and table linens at The Winged Lion and take 15% of products in store at Unit'e Atelier! *Only valid during Holiday Open House*
Arrow Bodega – 418 Poyntz Ave
Stop in during Holiday Open House for free hot chocolate!
SNW Gallery & Custom Frames – 406 1/2 Poyntz Ave (upstairs)
Get your holiday shopping done with our pre-moving sale with 20% off everything! No additional discounts may be applied.
Manhatchet – 316 Poyntz Ave
An axe-cellent holiday gift: buy one, get one gift cards!
Back Home Again – 315 Poyntz Ave
Shop our closing sale! 50% off everything in store!
Glenn's Music – 413 Poyntz Ave
While shopping for the musician on your list, take time to browse through our selection of Christmas music!
Yee Haw Country Outfitters – 431 Poyntz Ave
Stop by Yee Haw Country Outfitters for deals on men's and women's dress shirts and women's denim, plus more savings storewide