Holiday Open House
November 11, 2018 @ 1:00 PM - 5:00 PM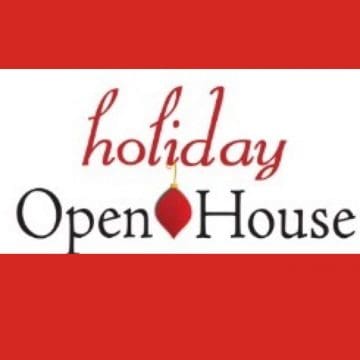 Come Downtown to kick off the holiday shopping season with our Holiday Open House! Shop from our amazing local businesses and find holiday specials and delicious treats.
The Village Geek – 105 N. 3rd St. : Sip warm drinks while you shop. All drinks from the coffee bar are 40% off!
The Winged Lion – 300 Poyntz Ave. : Shop our fabulous pieces for entertaining and decorating.
Steve's Floral – 302 Poyntz Ave. : Featuring Bavarian advent calendars, gourmet chocolates and fresh holiday bouquets.
The Pathfinder – 304 Poyntz Ave. : Enjoy refreshments and browse our selection of outdoor gear and apparel from brands like Patagonia and Yeti. All Smartwool Socks buy three get 10% off
The Boutique – 318 Poyntz Ave. : Offering 15% off storewide, and 15% off Michael & Madge. Holiday cookies and cider will also be served.
Brown's Shoe Fit – 311 Poyntz Ave. : All Smartwool socks are buy 3, get 1 free.
Gatherings at 3 Thirteen – 313 Poyntz Ave. : Shop our holiday décor. Cookies offered from Bourbon & Baker
Bling – 321 Poyntz Ave. : 20% off storewide. Serving Santa's favorite milk & cookies.
Connected Fair Trade – 327 Poyntz Ave. : Join us for treats! Enter to win a holiday gift basket giveaway.
Fortuity – 331 Poyntz Ave. : Free gift with every purchase!
Claflin Books – 103 N. 4th St. : Offering up good reads for the holiday season.
Root to Rise Yoga – 403A Poyntz Ave. : Come upstairs and see our new space.
Strecker Nelson West Gallery – 406 Poyntz Ave. : Beautiful art in all price ranges for gift giving. Enjoy holiday munchies and mulled cider.
Salon Brands – 409 Poyntz Ave. : Holiday Gift Packs 25% OFF. Buy 1 get 1 half price (excludes liters & appliances).
Confetti & Cashmere – 411 Poyntz Ave. : Offering 20% off all holiday items. Serving seasonal treats.
Gaia Salonspa – 421 Poyntz Ave. : 20% off all products w/Aveda gift set purchase, double rewards, gift card discounts and more! Enjoy complimentary spa treatments, food, beverages, and get entered to win a $300 gift card!
Yee Haw Country Outfitters – 431 Poyntz Ave. : One day only, 10% off all K-State Anderson Bean men's and women's boots! And buy one pair of Rock & Roll Cowgirl jeans, get second pair 50% off, plus other deals.
Rockwood Comics – 311 Houston St. : 15% off storewide.
Flint Hills Discovery Center – 312 S. 3rd St. : Learn. Grow. Explore. Toys. 20% off all toys from your hometown museum store.
CBD Sacred Leaf – 227 Blue Earth Pl. : Come in and enjoy 15% off storewide. CBD cookies and apple cider will also be provided.
Glass Impressions – 329 Poyntz Ave. : Give the gift of hand crafted glass art this holiday season. 15% off storewide.
Hoodoo's Studio & Galley – 104 S. 4th Street (upstairs, above Celebrations of the Heart)
Visit the newest downtown gallery. This is a must see for dog lovers and abstract art enthusiasts. Enjoy complimentary refreshments.