USD 383 Board of Education Candidate Forum
October 5 @ 1:30 PM - 3:30 PM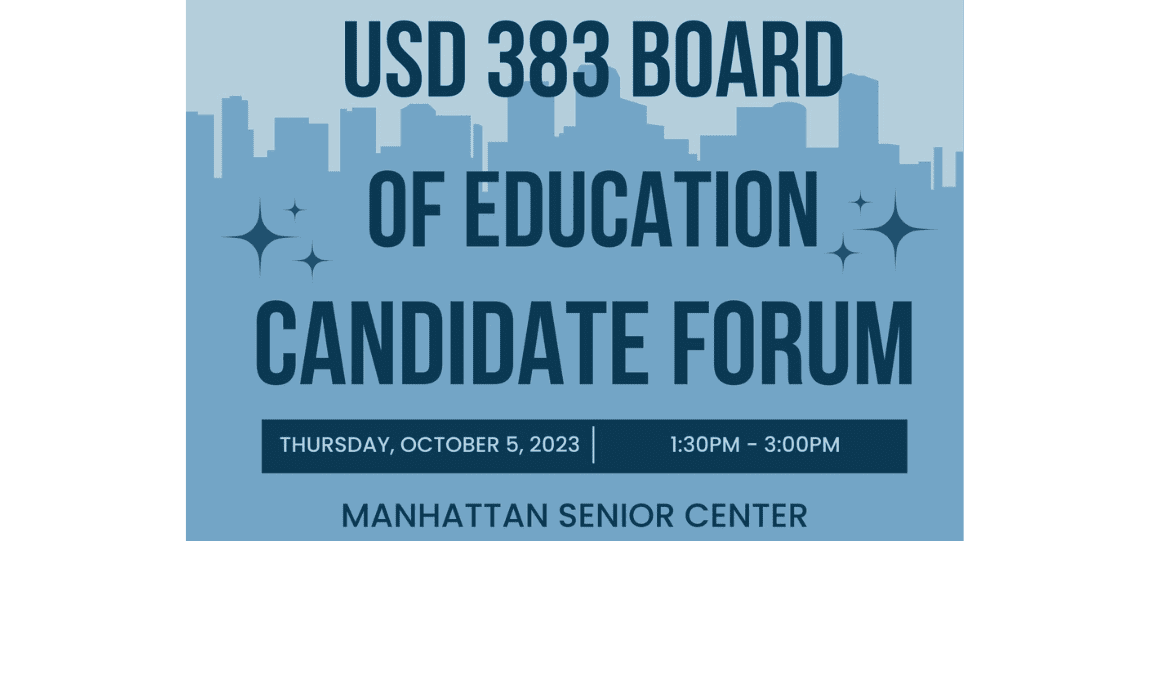 The Flint Hills Wellness Coalition, Riley County Council of Social Service Agencies, and Manhattan Senior Center are co-sponsoring candidate forums for USD 383 Board of Education and Manhattan City Commission.
The USD 383 Board of Education candidate forum will be held on Thursday, October 5 starting at 1:30pm at the Manhattan Senior Center, 301 N. 4th Street.
The forum should conclude no later than 3pm. The forums are free and open to the public.
Four of the seven seats on the school board will be determined by the voters in November.