StoryWalk®

Enjoy the Manhattan Public Library Downtown StoryWalk®  May 28-July 31st! Starting at the library, take a walk down Poyntz Avenue while reading pages from the book The Gruffalo by Julia Donaldson. The StoryWalk is available anytime as a self-directed activity.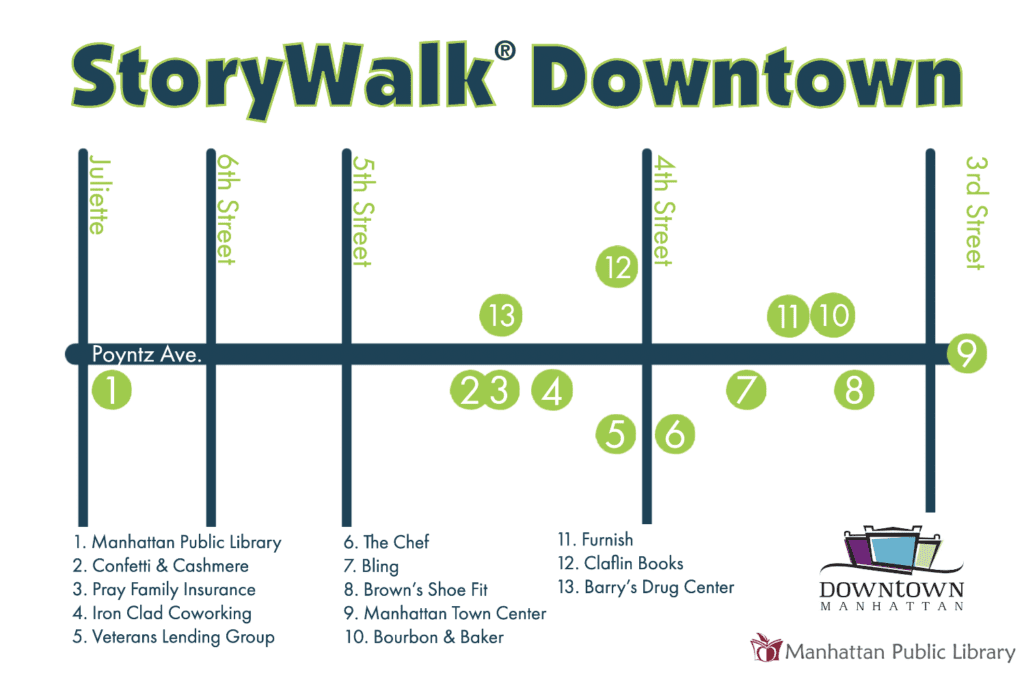 Manhattan Public Library – 629 Poyntz Ave.
Confetti & Cashmere – 411 Poyntz Ave.
Pray Family Insurance  – 409 Poyntz Ave.
Iron Clad Co-working  –  407 Poyntz Ave.
Veterans Lending Group– 110 S 4th St.
The Chef – 111 S 4th St.
Bling – 321 Poyntz Ave.
The StoryWalk® Project was created by Anne Ferguson of Montpelier, VT and developed in collaboration with the Vermont Bicycle & Pedestrian Coalition and the Kellogg Hubbard Library. The Downtown StoryWalk is co-sponsored by the Manhattan Public Library.