Calling for Muralists and Local Artists!
Do you have experience in painting murals or want to showcase your work in Downtown MHK? We are looking for artists! Click the button below to fill out the form!
Find out more!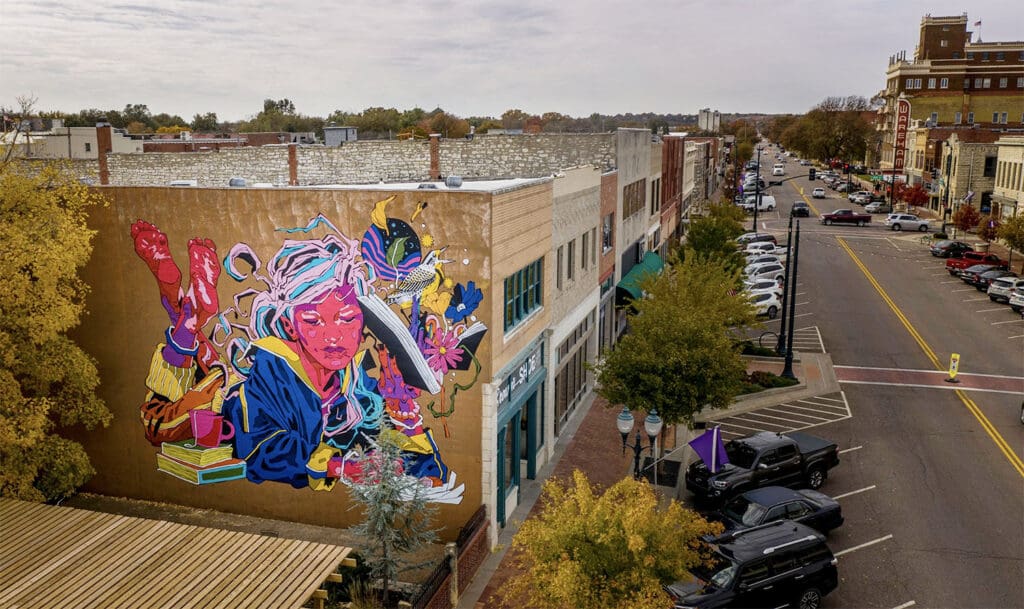 Upcoming Events
Plates & Pours: A Tasting Tour of Downtown
Date:
3/29/2023
Time:
5:00 PM - 8:00 PM
Location:
Downtown Manhattan
Pink Up the Pace
Date:
4/22/2023
Time:
8:00 AM - 12:00 PM
Location:
Downtown Manhattan
Featured Businesses & Properties
Shepherd's Crossing
Shepherd's Crossing is an ecumenical ministry providing rent, utility and medication assistance.
Korsgaden International
Korsgaden International is the premier multiline consulting company working with many of the world's largest insurance carriers and financial services companies.
Manhattan Town Center
There are are a variety of sizes and locations available, with varying leases and affordable prices! For more information about leasing space at Manhattan Town Center, contact: John Stevens, Leasing…
Friends of the Neighborhood
Associate Membership Program