Third Thursdays
ARTS | EATS | EXPERIENCES
Come gather in our neighborhood
on June 17, 2021!

Find out more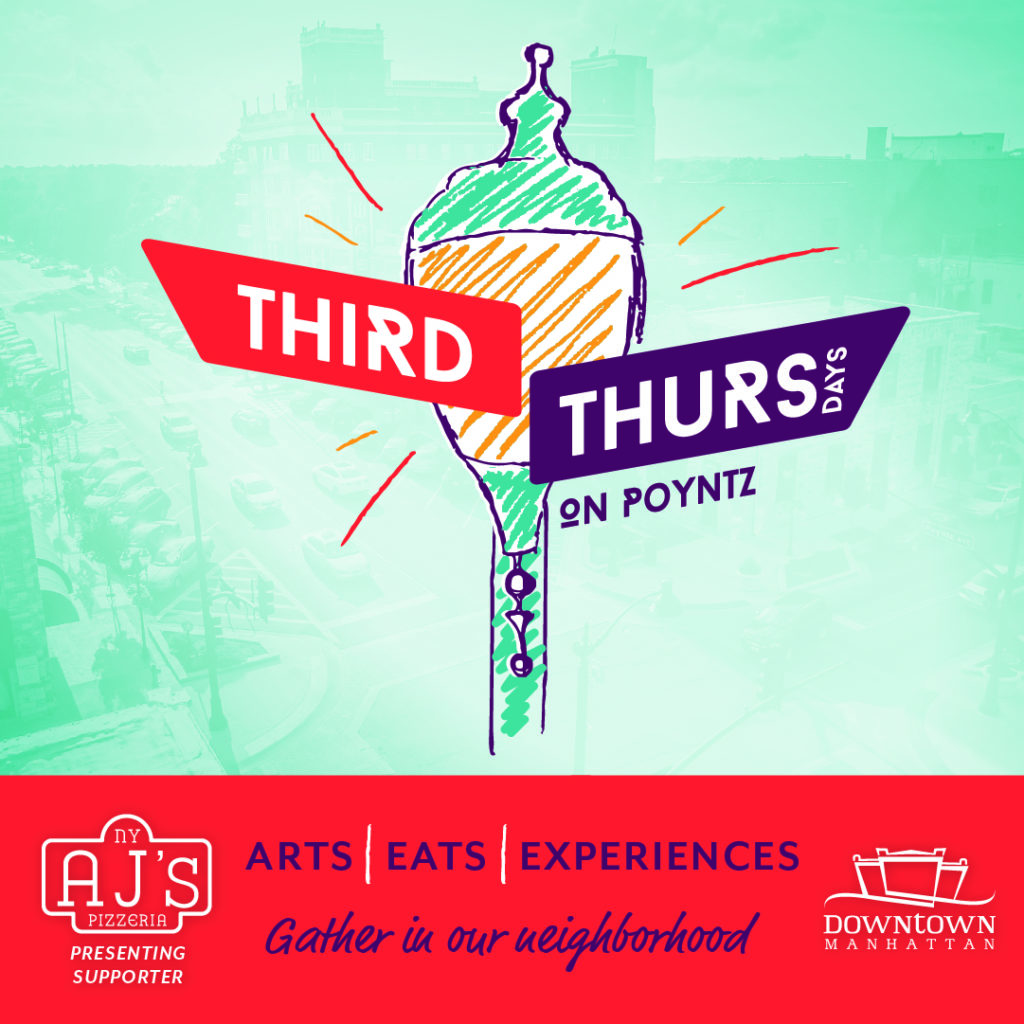 Upcoming Events
Third Thursdays
Date:
6/17/2021
Time:
6:00 PM - 8:00 PM
Location:
Downtown Manhattan
Manhattan Brewing Co. Run For Beer
Date:
6/19/2021
Time:
11:00 AM
Location:
Manhattan Brewing Co.
Manhattan Public Library StoryWalk May 28th-July 31st
Date:
7/31/2021
Time:
All Day Event
Location:
Downtown Manhattan
Featured Businesses & Properties
Texas Roadhouse
It all began on February 17, 1993, when Kent Taylor opened the first Texas Roadhouse in Clarksville, Indiana.  Kent's goal was to own not just a family restaurant and not…
Relaxology Massage
Opened in the spring of 2016, Relaxology Massage is the brain child of Elizabeth A. Gassmann, a long-time massage therapist who recently gained certification through Bellus Academy in Manhattan, KS.
Manhattan Town Center
There are are a variety of sizes and locations available, with varying leases and affordable prices! For more information about leasing space at Manhattan Town Center, contact: John Stevens, Leasing…
Friends of the Neighborhood
Associate Membership Program